The core of every financial transaction and decision is data.
InvestmentLink™ is an independent data aggregator with over 600 data feeds to fully service all sectors of the Australian financial market.
As the leading independent provider of investment information, InvestmentLink™ can supply data on a next day basis, allowing customers to keep their client portfolios up to date and provide accurate client reporting on managed funds, platforms, shares and cash products.
Sourcing data from over 50 platforms, InvestmentLink™ distributes data to hundreds of platforms, software providers and dealer groups, covering thousands of advisers.
The InvestmentLink™ Platform
The platform is built using the latest technology and consolidates financial data to power financial planning businesses and software applications. It also provides an ideal service for product providers and funds to distribute data to their distribution channels.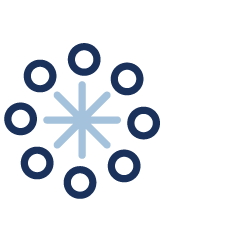 Access to an unparalleled data source
InvestmentLink™ connects directly to hundreds of funds, super funds, platforms and wraps and provides access to the largest third-party data source in Australia.
Data aggregation
Through a proprietary set of technologies, InvestmentLink™ consolidates financial data from hundreds of sources into a single feed. As part of the consolidation process it also runs all data received through reconciliation and data validation process to ensure accuracy.
Flexible file formats
Whether you're a super fund, managed fund or financial planning software provider, InvestmentLink™ accepts data in a range of formats and consolidates the data in a standardized format for delivery to third parties.
Fund Managers, Super Funds and Wraps
Deliver your data to thousands of advisers as well as multiple financial planning software providers and other industry participants.

The InvestmentLink™ platform offers:
An easy and convenient way to distribute your provider data.
Acceptance of data in any data format.
A single point for data storage and delivery consumption.
The first line of support for all data defects and technology service requests.
Daily updates of your fund data to your distribution channels.
Consolidation of client accounts across multiple providers for a single client view.
A reconciliation process for:

Missing transactions,
New holdings that are awaiting transactions,
Merged clients,
Client accounts transferred.
4.4 million+
---
Client accounts