CRM Module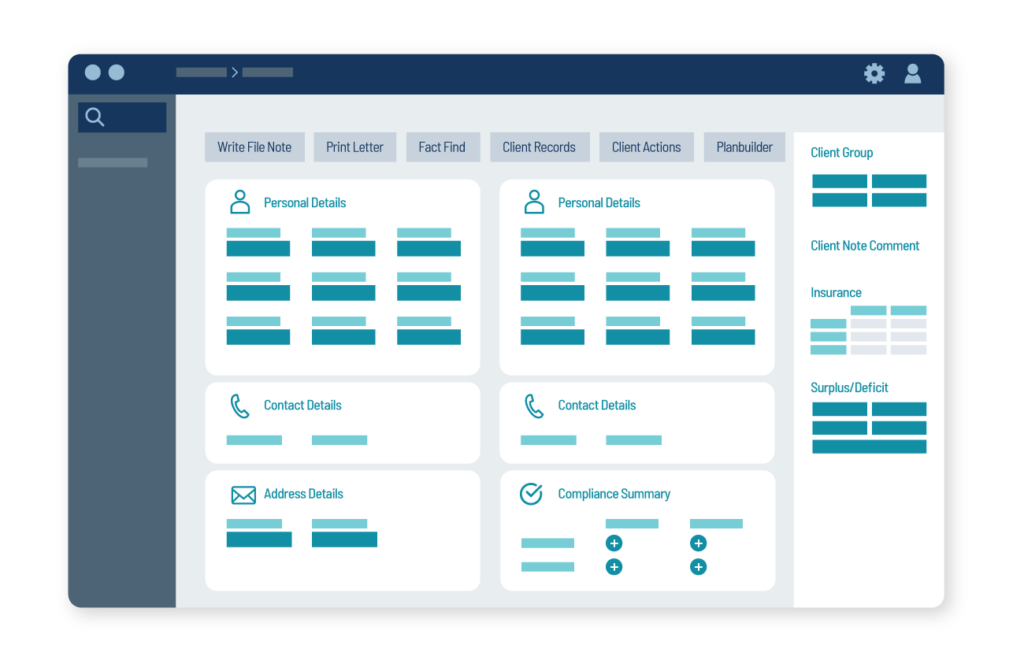 The comprehensive AdviceOS CRM provides everything you need to track and manage client relationships, do advice specific reporting and manage your compliance obligations, such as FDS.
AdviceOS provides adviser-specific functionality that extends its capabilities beyond those of a generic CRM.
CRM
The AdviceOS CRM allows advisers, paraplanners and administrative staff to run the client admin requirements of their business.
Manage customer relationships.
Streamline processes.
Simplify customer communications.
Generate reports and dashboards.
Plan Builder
Easily generate Statements of Advice (SOA) and Records of Advice (ROA) for customers.
Generate SOA & ROA for clients.
Save advice documentation against a customer profile in the CRM.
Ensure consistency across documents.
Compliance Management
AdviceOS CRM assists in meeting compliance and regulatory obligations.
Fee disclosure statement (FDS) generation.
Service fee data & feeds.
Client Communications
Tools to create, track and manage client updates and easily communicate with your clients.
Share documents such as FDS, SOA and ROA through the Client Portal.
Send individual and bulk client emails.
Create marketing campaigns.
Ability to track all emails sent from AdviceOS.
FundsBase
FundsBase provides access to fees and features research on over 1300 superannuation, pension and non-super investment platforms.
(FundsBase is provided as part of CRM but accessed through the Product menu in AdviceOS).