MultiGoal
Evaluate multi-goal scenarios and trade-offs in real-time and create a comprehensive goal map for your clients in a single meeting.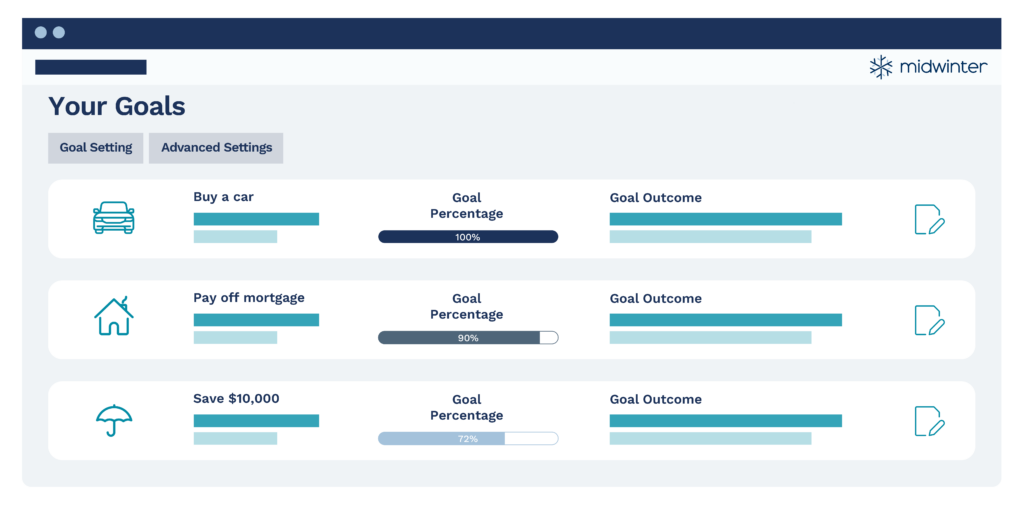 With the MultiGoal, you can evaluate different multi-goal scenarios and their trade-offs in real time. It is a strategy optimisation engine that allows quick data entry, listing and prioritisation of goals and a multi-goal feasibility assessment.
With an easy-to-use interface, MultiGoal can be used to show the impact of different goals and priorities during a client meeting. This allows you to have more relevant conversations during your meetings and reduces the time and effort required for follow-up conversations.
---
Webinar: MultiGoal Advice Generation
Join the webinar on Wednesday 14 October, 2:00pm AEST to find out how you can create and review multi-goal strategies in real-time with your clients.