MultiGoal
Evaluate multiple goals and scenarios and their trade-offs in real time, and create a comprehensive goal map for your clients in a single meeting.
MultiGoal is a strategy optimisation engine that allows quick data entry, listing and prioritisation of goals, as well as a feasibility assessment.
With an easy-to-use interface, MultiGoal can be used to show the impact of different goals and priorities during a client meeting. This allows you to have more relevant conversations during your meetings and reduces the time and effort required for follow-up conversations.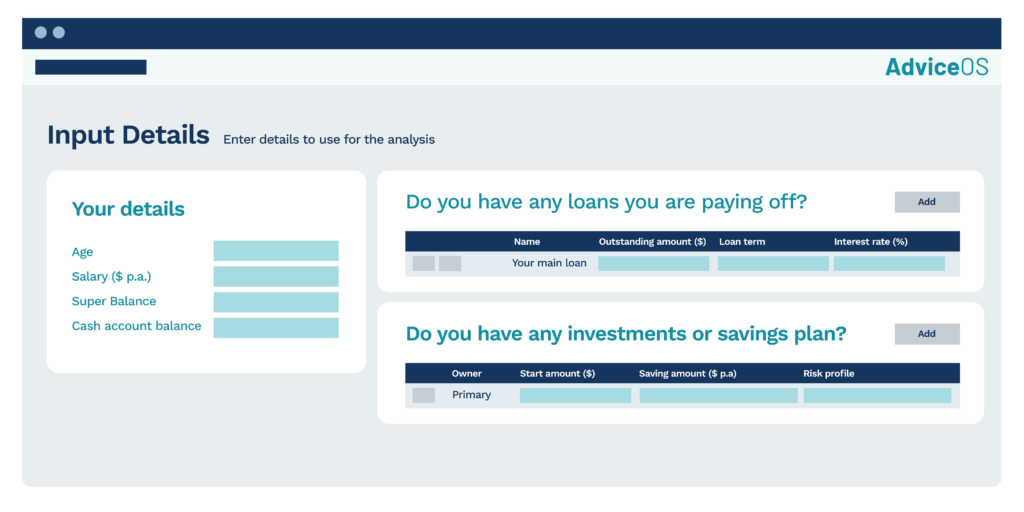 Integrated with AdviceOS, you can quickly import your client's details from the Fact Find or enter their current situation and goals directly in the MultiGoal module.
View the client's goals and their feasibility in an intuitive and interactive format. You can drag and drop goals to reprioritise goals and quickly view the impact of changes.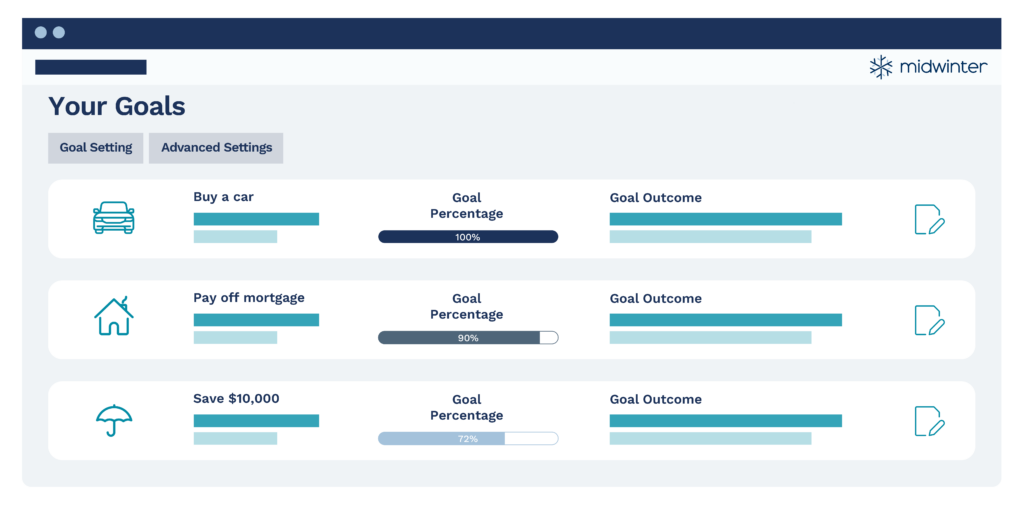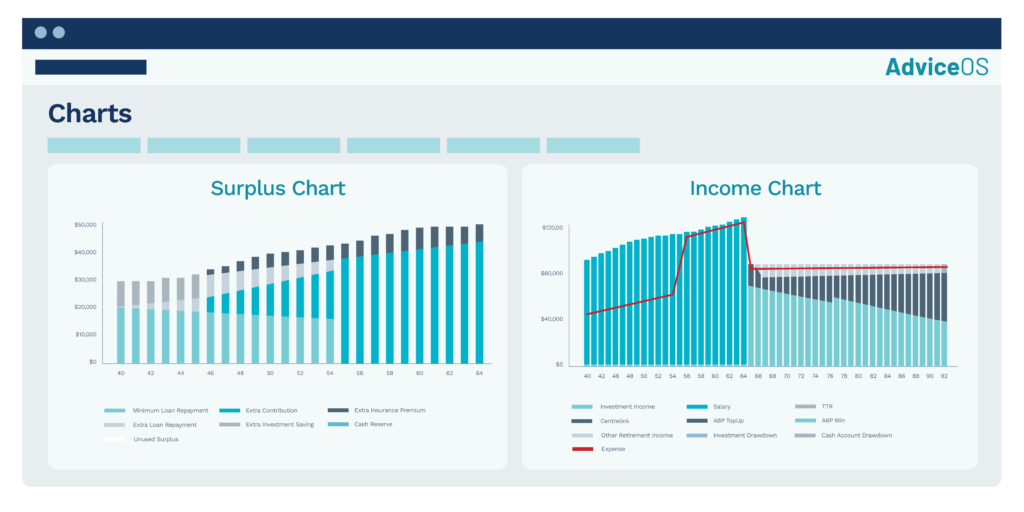 Out of the box charts illustrate how the client's cashflow needs are met and where surplus cashflow should be directed to meet the goals.
Once the analysis is finished, you can easily generate an advice document outlining the implementation steps and covering your best interests duty.
Subscribe to our newsletter
Stay updated on our latest market insights and company updates